Uber, Lyft, La'Zooz – peer-to-peer rideshare or transportation network companies.
Are these the panacea for the future of transportation?
What is the problem trying to solve?
What is the outcome expected?
Referenced blog on additional information provided on June 20, 2016
Reference related blog postings:
(Wikipedia) "is an American multinational online transportation network company headquartered in San Francisco, California. It develops, markets and operates the Uber mobile app, which allows consumers with smartphones to submit a trip request which is then routed to Uber drivers who use their own cars."
"Also in February 2015, Uber announced a collaboration with Carnegie Mellon to establish the Uber Advanced Technology Center, a new facility in Pittsburgh meant to support research in the development of self-driving vehicles."
"…in May 2015, Uber updated its app to include accommodations for drivers who are deaf or hard of hearing."
"Uber's pricing is similar to that of metered taxis, although all hiring and payment is handled exclusively through Uber and not with the driver personally."
"Uber uses an automated algorithm to increase prices to "surge" price levels, responding rapidly to changes of supply and demand in the market, and to attract more drivers during times of increased rider demand, but also to reduce demand. Customers receive notice when making an Uber reservation that prices have increased."
"Uber faces competition from lower-cost real-time ridesharing startups such as Lyft, Sidecar (no longer in business), Ola Cabs, Didi Kuaidi, Haxi and Juno."
"In August 2014, Uber launched UberPOOL, a carpooling service, in San Francisco and UberFRESH, a lunch delivery service, in Santa Monica."
"A study by Judd Cramer and Alan B. Krueger showed that an Uber uses capacity more efficiently than traditional taxis. In terms of both working time and miles driven, a larger share is spent with a customer in the car. The reasons for this are that 1. the technology matches the passengers with the drivers efficiently, 2. larger scale, 3. inefficiencies caused by taxi regulation, 4. Uber's efficient labour model, 5. surge pricing adds efficiency to the matching between drivers and passengers."
"Uber and other ride-sharing companies have brought a new element of competition to the taxi industry. One result has been a decline in the value of the limited-issue taxi licenses that have traditionally restricted the number of authorized taxis in a given locale. According to the Wall Street Journal, taxi medallion prices are plunging in some U.S. cities. For example, in New York medallions valued at more than US$1.3 million in 2013 have decreased in value to US$700,000 to 800,000 in 2015, and in Chicago prices of more than US$360,000 in 2013 have decreased to US$240,000 in 2015."
---
(Wikipedia) "is a privately held American transportation network company (TNC) based in San Francisco, CA. Launched in June 2012 by Logan Green and John Zimmer, the company's mobile-phone application facilitates peer-to-peer ridesharing by connecting passengers who need a ride with drivers who have a car."
"Lyft launched as an on-demand ridesharing network for shorter trips within cities. Similar to Zimride, the app connects drivers with cars to passengers that need rides. Drivers and passengers rate each other on a five-star scale after each ride, and the ratings establish the reputations of both drivers and passengers within the network."
"On January 4, 2016, Lyft announced a partnership with U.S. automaker General Motors, who invested $500 million as part of a $1 Billion fundraising effort. The partnership is designed to help both companies accelerate in the ride-sharing market, as well as the autonomous car arena. In conjunction with GM's investment, Prince al-Waleed bin Talal of Saudi Arabia also made an investment in Lyft which included the purchase of $148 million worth of existing stock from Andreessen Horowitz and Founders Fund."
"Although Lyft drivers are classified as independent contractors, Lyft also insures each driver with a $1 million commercial liability policy that is primary to a driver's personal policy."
---
(Article excerpts)
Meet La'Zooz, a project that began in Israel but belongs to nowhere. Like Uber, Lyft or Sidecar, it's an attempt to implement real-time ridesharing, but without the company.
Nathan Schneider: Let's begin by talking about where this all came from. How did La'Zooz get started, and how has it developed?
Shay Zluf: Sometimes things come to several people at around the same time. I became interested in real-time ridesharing when I was stuck in a traffic jam. And the same happened to Matan. I tried to make this idea a reality a few years ago, but back then people didn't think it could happen. The evolution of social networks and the sharing economy has since changed people's minds.
But you're not forming a traditional corporate shell?
MF: The point here is that we have a model for full-scale decentralized operation. Many, many companies are talking about decentralization but not acting on it. They are building decentralized applications, but they are building them in a centralized way. Until the technology is mature, we are holding it in a centralized way as well, with a company that we just established. This company will have a legal structure that binds it to follow the rules of the protocol. Of course that's not the ideal solution, but it's a middle step before we reach full decentralization.
Matan Field@MatanField Theoretical physicist, co-founder at @lazoozorg and @backfeed_cc, driver of decentralization. Yodfat, Israel. backfeed.cc
shay zluf @shayzluf
---
(Article excerpts)
"Pax is a white male in his 20's in town for his brother's wedding. He knows the area, he grew up here in Indianapolis and now lives in Honolulu. We have a lot to talk about, as both of us are living far from where we grew up. He's a nice guy, visiting friends here and there. As we approach his parent's home where he grew up, I tell him, "nice neighborhood.""
"…while I don't get pinged as often on Lyft, when I do, it's worth more. I also have to drive further to pick up Lyft passengers. I really like that I'm averaging closer to $15 a ride vs. $6 a ride. This means I have to spend my idle time better."
"By Tuesday I'm asking myself: Would you rather give 10 six dollar rides, or 6 ten dollar rides? Uber kept me busier, but Lyft might be more profitable."
"…I get an early airport run that was worth $52, and got an in-app tip for $5. I've already made my Wednesday earnings, and it's only 8am. I stay on line all day and get another $100+…."
"…Thursday has me closing in on a plan to get ten peak hours, and 50 hours online with a 98% acceptance rate that will give me a 20% bonus. Lyft is going to pay me 100% of the fares I've driven."
"How did my week with Lyft compare to a typical Uber week?
I drove more miles with fewer passengers but for more money per ride.
Adding in cash tips and a 20% bonus that I NEVER get from Uber, I made 1.5 times my usual weekly income and spent less time working.
I had to drive that dreaded midnight to 4am shift. With Uber, it was always a hassle. Lyft passengers, on the other hand, were "tipsy" but not "puke imminent" or passed out or in any way troublesome.
I had a LOT more pings followed by a cancel followed by a ping and a cancel from the same pax.
More than half of my pickups were pax with their "toes on the curb". Hallelujah and big props for Lyft.
---
LYFT EARNINGS, Updated September 2015
In July 2015 we published "What Uber, Lyft drivers earn per trip". This included comparisons and earnings per trip changes in 20 cities.
A few samples of average earnings per trip from May 2015 are:
San Francisco: $13.42
Los Angeles: $11.53
New York City: $28.62
Boston: $12.76
Austin: $14.57
---
(Article excerpts)
Adam Hu, Student of thinking like an owner.
You misunderstand Uber's business model. Uber runs a logistics network that matches drivers and riders.
In addition, they help drivers collect ride payments from the rider. They do not pay the drivers out of pocket.
If you take a $100 ride, you pay the driver $100 through your Uber account and Uber takes $20 from the drivers' $100 for the privilege of using their network and payment system. You pay $100. Driver gets $80, Uber gets $20.
---
(Article excerpts)

…
car2go
[Car2Go Communications Department, car2go North America Email: pressNA@car2go.com]
(Wikipedia) "car2go is a subsidiary of Daimler AG providing carsharing services in European and North American cities. The company offers exclusively Smart Fortwo vehicles and features one-way point-to-point rentals. Users are charged by the minute, with hourly and daily rates available.[1] The service forgoes the typical centralized rental office, and cars are user-accessed wherever parked via a downloadable smartphone app."
---
(Article excerpts)
Car2Go came to Brooklyn in 2014, and expanded to Queens last year; about forty-two thousand New Yorkers now make use of nearly six hundred Smarts.
By Daniel Wenger April 27, 2016
The other night, I walked out my front door, headed down the street, and approached a vehicle resembling a shiny white mouse. On my phone, I pressed two or three buttons, and the headlights flashed hello. "Welcome to Car2Go," the car sang, in a pleasing baritone, as I opened the door. I entered my PIN on the display, and was soon bobbing into the night, spinning the radio and singing a bit—in the subway, the province of jerks, but, in the car, of charmingly happy people.
I've never been a city driver. The costs of owning a car, from the extortion of garage fees to the psychosis of alternate-side parking, have always seemed to outweigh the benefit of spontaneous IKEA runs. But last month, after dinner with friends in Bed-Stuy, I had a mini-awakening. Pacing the sidewalk, I ordered and cancelled and ordered and cancelled the same Uber Pool, hoping to pay a discounted fare without splitting a Hyundai Sonata with some guy named Craig. Meanwhile, my friends walked one block over, retrieved a two-person Smart car, and whizzed by, waving. The next day, I sent an e-mail to the press office at Car2Go, asking to try out the service, and was granted a free membership, plus a thousand driving minutes.
Car2Go, a subsidiary of Daimler, was introduced to Germany in 2008, and has 1.2 million members worldwide, more than any other car-sharing service. It came to Brooklyn in 2014, and expanded to Queens last year; about forty-two thousand New Yorkers now make use of nearly six hundred Smarts. Unlike quick-rental companies such as Zipcar, whose vehicles must be returned to a home station after a set period of time, Car2Go is a "point-to-point" system: you can reserve a car on a whim, tire of it at any point, and park it in any baby-sized space, anywhere within the two boroughs. You pay a flat fee for the membership, and by the minute from then on—a ten-minute ride costs about half of Uber's minimum…
The car-sharing industry has its roots in mid-century Europe, whose coöperative vehicle pooling was mimicked, in the nineteen-eighties, by American nonprofits and city governments. But only with the spread of G.P.S. and smartphone technologies have today's private companies been able to produce real efficiencies for the user and measurable benefits for the environment. In 2010, Susan Shaheen [see articles below], a transportation expert at the University of California, Berkeley, published a ten-year review of car-sharing data, concluding that the model basically works: those with new access to cars will drive more, but their impact is more than offset by that of car owners who begin using the programs…
For two days, I treated Car2Go as it was meant to be treated—as a quick, private, cheap alternative to cabs or buses…
I was not the only one who thought of Car2Go as the ultimate lifehack [A tool or technique that makes some aspect of one's life easier or more efficient. ]for city dwellers. On a recent Sunday afternoon, looking for some kind of support group, I located four available vehicles within a mile of my apartment, reserving one and using it to visit the others, then depositing on each windshield a note with my contact information. The next day, I got a giddy call from Tanya, a young woman who lives in Crown Heights. "I agree that it's liberating," she said of Car2Go. "I miss my car. I love driving, and whenever I do I'm, like, I am so good at this." She went on, "Now no one can afford Williamsburg, so everyone lives in Bushwick, and I have to take two buses, and I don't transfer—ever. I'm, like, are you kidding me? I like control."
…The trick of Car2Go is offering a true feeling of dominion without any of the pains of true ownership, such as repairing the cars or filling them with gas.
Yet entitlement without responsibility is a hazardous prospect. Perhaps it was the diminutive size of my new friends, or the simplicity of booking and driving them, but more than once I wondered whether I couldn't just skip traffic by hopping up onto the sidewalk. As my minutes dwindled into the double digits, I found myself so tickled by this form of extreme ease that I began looking for new time-saving fixes. What does "no right on red" really mean? I'd ask myself at a stop, gunning the engine. A car that feels like it's yours can be ridden hard, and then, because it's not actually yours, abandoned at the first sign of trouble.
In a Car2Go, it's easy to feel that the great convenience of the service ought to lead to a succession of smaller conveniences, such as not having to find an actual parking space. Tanya seemed to agree. "Maybe some people are, like, 'There's a fire hydrant, but this thing is, like, two feet in length, so I can totally fit,' " she said. "That's just a guess." She is correct: Car2Go users accumulated 4,474 citations in the first two-thirds of last year alone, according to a Wall Street Journal report, totalling $262,810 in fines. Several times, I have found D.M.V. slips stashed away in a glove box or under a visor. A Car2Go press representative told me in an e-mail that members are responsible for paying their own tickets, but added that the company keeps a remote watch for illegally parked cars, and dispatches a roving band of team members to move them. This is the same team that's supposed to clean and refuel the vehicles, but their efforts seemed too few or too feeble to deal with the dereliction: I've found seats caked with mud, wiper fluid sputtering, gas tanks filled with fumes.
In the end, Car2Go is sharing as snarfing, a rebuke to the sharing-economy notion that selfishness can be indulged in spirit but overcome in practice. There will always be someone who regards the Car2Go fleet as six hundred private bedrooms. Give a New Yorker a mile, and he'll take every inch.
---
Innovative Mobility Carsharing Outlook (Fall 2014)
Susan Shaheen Transportation Sustainability Research Center, UC Berkeley, Innovative Mobility Carsharing Outlook (Fall 2014 pub.)
---
Sharelines: Carsharing lowers car ownership and helps green our vehicle fleet.
Carsharing in North America is changing the transportation landscape of metropolitan regions across the continent. Carsharing systems give members access to an automobile for short-term use. The shared cars are distributed across a network of locations within a metropolitan area. Members can access the vehicles at any time with a reservation and are charged by time or by mile. Carsharing thus provides some of the benefits of personal automobility without the costs of owning a private vehicle.
Carsharing has grown to more than 20 major metropolitan regions throughout the US and Canada. As of January 2011, North American carsharing companies served almost 604,000 members with about 10,000 vehicles.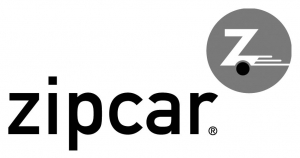 Carsharing can reduce household vehicle ownership because the service can eliminate the need for a private vehicle to complete non-work trips. In this way, carsharing provides members with an automobile only when needed. Typically, several members throughout the day access a shared vehicle. Vehicles are most frequently parked in dense urban areas with good public transportation services. The shared vehicles eliminate upfront ownership costs, but members still maintain auto access while leading a less car-dependent lifestyle.
Advocates for carsharing have frequently argued that the service not only reduces vehicle ownership, but also improves fuel efficiency, because carshare vehicles tend to be more fuel efficient than the average vehicle. While sensible, to date these claims have been hard to evaluate because data have been difficult to acquire. We conducted a survey to evaluate these claims and found strong evidence to support them.
Measuring the Scope and Impact of Carsharing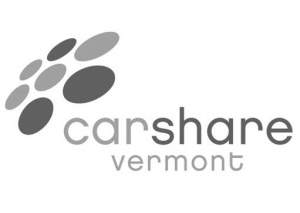 In late 2008, we conducted an online survey of North American carsharing members. The survey reached members of the carsharing industry's leading organizations: AutoShare, City CarShare, CityWheels, Community Car Share of Bellingham, CommunAuto, Community Car, Co-operative Auto Network, IGo, PhillyCarShare, VrtuCar, and Zipcar.
We asked respondents about their household's travel behavior during the year before they joined carsharing, and about their travel behavior "at present." We also asked how many vehicles the household owned before joining carsharing and at the time of the survey. We asked about households, rather than individuals, because carsharing can affect the travel patterns of multiple people in the same household, even if only one person in the household is a carshare member. For example, a married couple may commute to jobs in separate locations, both by automobile. The husband then joins carsharing and starts to commute by public transit, but the couple keeps "his" car because it is newer. They shed the wife's vehicle and she uses the remaining car for her commute once they become a one-car household. In this case, surveying at the individual level might wrongly suggest that carsharing had not resulted in a vehicle reduction. Surveying at the household level helps avoid this problem.

We also collected data on the make, model, and year of each vehicle within the household both before joining carsharing and at the time of the survey. This information was used to determine the vehicle's fuel economy by linking each vehicle to an appropriate entry in the Environmental Protection Agency (EPA) fuel economy database, which contains information on cars built since 1978. In addition, we asked questions about the make and model of the carsharing vehicle that members drove most often and whether they would have purchased a car in the absence of carsharing.
In the end, we had responses from 6,281 households in carsharing organizations that use the "neighborhood" business model. The neighborhood business model consists of carsharing vehicles positioned in residential and mixed-use neighborhoods for use by local residents, and represents about 90 percent of the industry's membership base. Two business models we did not consider in this analysis were the college and corporate business models, which represent smaller and distinct markets within the industry.
Vehicles Shed as a Result of Carsharing
We found that carsharing lowers the total number of vehicles owned by members. Across the sample, households owned 2,968 vehicles before carsharing, which translates to 0.47 vehicles per household. After carsharing, the sample owned 1,507 vehicles, or 0.24 vehicles per household. The difference between these means (–0.23) is statistically significant at the 99 percent confidence level. Notably, much of this shift involved households becoming carless: 80 percent of the sample owned no vehicle after joining carsharing. Most of this shift was the result of one-car households becoming no-car households. A smaller change occurred with two-car households becoming one-car households.
Carsharing not only reduces the number of personal vehicles owned across the sample; it can also deter carless households from acquiring a vehicle. Most of the households that join carsharing are carless: 62 percent of households joining carsharing owned no vehicle when they joined, while 31 percent of households owned one vehicle. That is, some carsharing members who consider buying a car ultimately decide against it and use carsharing instead. This effect is hard to measure because a decision not to purchase something is hard to observe. However, in the survey we asked respondents whether in the absence of carsharing they would buy a car. The available responses included "definitely not," "probably not," "maybe," "probably," and "definitely." This question gives insight into the degree to which carsharing substituted for a personal vehicle that would have been purchased. About 25 percent of the total sample indicated that they "maybe," "probably," or "definitely" would buy a car in the absence of carsharing.
Fuel Economy and Age of Vehicles Added and Shed
Figure 1 shows the distribution of the fuel economy of vehicles shed, added, and used by carsharing households. The average fuel economy of vehicles shed is 23 mpg and the fuel economy of vehicles added has a slightly higher average of 25 mpg. The average fuel economy of carsharing vehicles is much higher, at 33 mpg. Hence, the average carsharing vehicle is about 10 mpg more efficient than the average vehicle shed by members. While carsharing organizations offer a variety of vehicle types to members, the majority are highly efficient hybrids, sedans, and compact cars.
The age of the vehicles that people shed after joining carsharing varies considerably. About 60 percent of the vehicles shed by the sample are between 5 and 15 years old, which falls within a typical vehicle life. Nearly 15 percent are newer than 5 years, while the remaining 25 percent are older than 15 years. The diversity of vehicles shed is evident in Figure 2, which shows the distribution of all shed vehicles by model year.
These results show that carsharing members reduce their ownership of older vehicles and shift their driving towards newer, more efficient vehicles. However, these results do not quantify the trade-off between personal vehicles shed and the new vehicles added to the road by carsharing organizations. What is the net effect of this trade-off?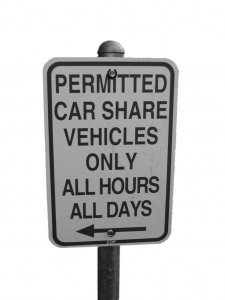 To evaluate this question, we need to understand the population represented by this sample. As mentioned earlier, the sample covers the neighborhood business model of the carsharing industry, which is by far the largest. In addition, some households have two carsharing members, and since the impact is expressed in household units and not members, the population of households is smaller than the population of members. Finally, some carsharing members are inactive in their membership (i.e., they do not use carsharing very frequently). Such members can exist within plans that permit membership at little or no cost, and they represent about 10 percent of our sample. In our study, we considered the impact of inactive members to be zero; we do not ascribe their observed changes in vehicle ownership to carsharing because they rarely use the service. When considering these factors, we estimate that the population represented by this sample consisted of between 189,000 and 267,000 households actively using carsharing. Given the roughly 9,800 vehicles deployed by the organizations at the time of the survey, we estimate that approximately four to six vehicles were shed for every carsharing vehicle. The shed vehicles do not include vehicles that were not purchased due to carsharing. When we consider the vehicles potentially not purchased (as defined earlier) in addition to those shed, we estimate that every carsharing vehicle removes between 9 and 13 other vehicles from the road.
Conclusion
Carsharing can substantially reduce the number of vehicles owned by member households, despite the fact that 60 percent of all households joining carsharing are carless. Households joining carsharing owned an average of 0.47 vehicles per household before joining carsharing, but that average dropped to 0.24 after membership. Carshare households exhibited a dramatic shift towards a carless lifestyle. The vehicles shed are often older, and the carsharing fleet is an average of 10 mpg more efficient than the vehicles shed.
Households joining carsharing owned an average of 0.47 vehicles per household before joining carsharing, but that average dropped to 0.24 after membership.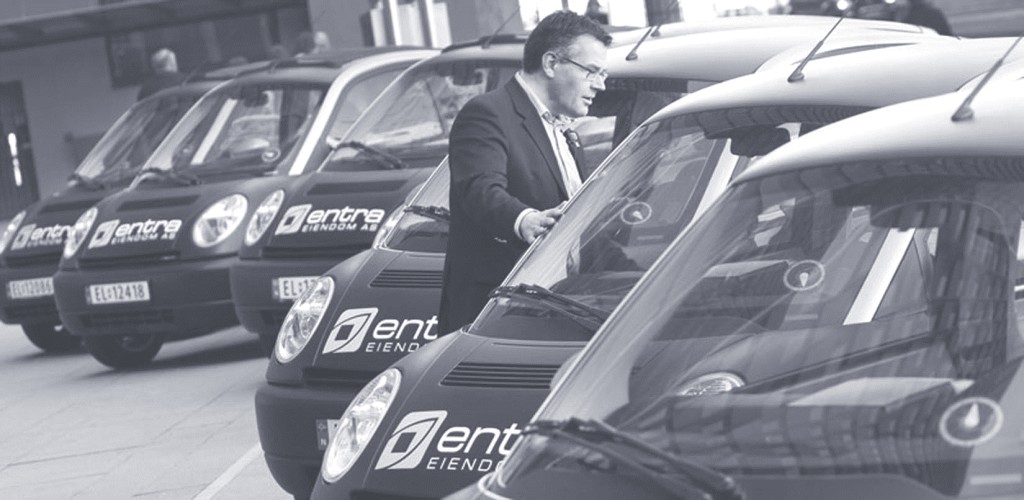 Given North America's shifting demographics, urban environments, and industry dynamics, additional research on the impacts of carsharing is warranted. As carsharing continues to grow, its impact may expand. Carsharing represents an attractive alternative for carless households, but such households are a minority in North America at present. In the future, as carsharing networks grow and become more established, their attractiveness to vehicle-owning households may increase. Further, carsharing may expand into lower-density communities, such as the suburbs, through peer-to-peer carsharing (carsharing in which the vehicle fleet is member-owned through the use of personal vehicles as part-time carsharing vehicles). Thus, while this study shows that carsharing has already had a significant and measurable impact in many metropolitan regions, industry growth into new markets may produce much greater environmental benefits in the future.
---
Further Readings
Robert Cervero, Aaron Golub, and Brendan Nee. 2007. "City Carshare: Longer-Term Travel
Demand and Car Ownership Impacts," Transportation Research Record: Journal of the Transportation Research Board, 1992: 70–80.
Clayton Lane. 2005. "PhillyCarShare: First-Year Social and Mobility Impacts of Carsharing in Philadelphia, Pennsylvania," Transportation Research Record: Journal of the Transportation Research Board, 1927: 158–166.
Elliot Martin and Susan Shaheen. 2010. "Greenhouse Gas Emission Impacts of Carsharing in North America," Mineta Transportation Institute, San Jose State University.
Elliot Martin, Susan Shaheen, and Jeffrey Lidicker. 2010. "Impact of Carsharing on Household Vehicle Holdings: Results from a North American Shared-Use Vehicle Survey," Transportation Research Record: Journal of the Transportation Research Board, 2143: 150–158.
Susan Shaheen, Adam Cohen, and Melissa Chung. 2009. "Carsharing in North America: A Ten-Year Retrospective," Transportation Research Record: Journal of the Transportation Research Board, 2110: 35–44.
---
(Article)
By Jim Motavalli March 18, 2009
How much does it cost to own a car? Wheels readers debated that question after I posted an article about how the recession has helped to decrease driving. I have since found that the cost of car ownership is probably a whole lot more than you think.
If your estimates are based on what you paid for your vehicle, plus the cost of gas, oil and repairs, you're forgetting about insurance, depreciation, parking fees, tolls and registration, among other things.
According to the Bureau of Labor Statistics, American "consumer units" (similar to a household) spent an average of $8,758 on all forms of transportation in 2007 (up 2.9 percent from 2006). We're a car-owning country, so only $537.81 of our average spending went to public transit, including taxis and air travel. The latter expenses would appear to skew the statistics because the lowest-income fifth of the population spent an average of $171.30 annually on transit and the richest fifth $1,406.45.
In 2007, a statistically average household, with an annual pretax family income of $63,091 and 1.9 vehicles, spent more on transportation than it did on clothing, health care and entertainment combined ($7,432). The average outlay for new cars and trucks was $1,571.80, but Steve Henderson, a bureau spokesman, said he expected to see that number decline because of the recession.
Owning bicycles is a comparative bargain, said Paul Steely White, executive director of the New York-based Transportation Alternatives, whose mission is to "reclaim New York City's streets from the automobile." Mr. White estimated that the annual cost of owning a bicycle is $390. The average "consumer unit" contains 2.5 people, so family bike ownership runs $975.
The $390 annual cost, Mr. White estimated in an e-mail message, includes $200 for maintenance, $60 for replacement and upkeep of helmets and other accessories, $60 for the bike itself (a tenth of the cost of a $600 commuter bike with an estimated 10-year life span) and $70 for theft and replacement of seats, wheels and other core components, "since this is New York."
---
April 6, 2011 by Noah Kazis
Car-free households broken down by Assembly district. Red areas indicate where car ownership has gone up, blue areas where it has decreased. Click on each district for more information.Fewer New Yorkers are driving to work than they did a decade ago, according to Census data Streetsblog reported on last December. But that same data shows that the citywide car ownership rate increased by 1.7 percentage points over the same period.
Among all NYC households, 46 percent own cars, according to Census data gathered between 2005 and 2009, compared to 44.3 percent in 2000. Factoring in Census data on the number of cars each household owns, that adds up to about 120,000 more cars in New York City.
We put together a spreadsheet (which you can download here) comparing new Census data on car ownership to information from the 2000 Census. (The main dataset in the spreadsheet is the percentage of car-free households in each legislative district, so negative changes are actually increases in the car ownership rate.)
The growth in car ownership was spread across the state, with increases in 126 out of 150 Assembly districts. Altogether, the statewide car ownership rate rose by about 1.4 percentage points, slightly less than in New York City.
The Bronx saw the most notable upticks in car ownership. Four of the five Assembly districts with the largest increases in car ownership rates were in that borough: AD 85 (Marcus Crespo, Soundview), AD 86 (Nelson Castro, Fordham), AD 77 (Vanessa Gibson, Morris Heights), and AD 84 (Carmen Arroyo, Mott Haven). All of those districts started from a relatively low baseline of car ownership. In AD 85, which saw the biggest jump, for instance, car ownership rose from 29.1 percent to 35.8 percent.
Of the few districts that saw their car ownership rate fall, the top five were AD 49 (Peter Abbate, Bensonhurst), AD 22 (Grace Meng, Flushing), AD 95 (Ellen Jaffee, Rockland County), AD 66 (Deborah Glick, Greenwich Village), and AD 67 (Linda Rosenthal, Upper West Side). The biggest change happened in AD 49, where the car ownership rate fell by 2.4 percentage points.
Interestingly, the only two New York City districts where our previous analysis found that the percentage of people driving to work increased since 2000, Glick's and Richard Gottfried's, both saw their car ownership rates go down.
It's notable that the share of New Yorkers who own cars rose while the share of those who commuted by car fell. Given that higher car ownership should lead to more driving, all things being equal, this suggests that factors like traffic congestion or high gas prices made driving to work less attractive even for people who own cars.
Transportation analyst Charles Komanoff pointed to the fact that car ownership only increased in owner-occupied housing units, not rentals, and that more households owned their own homes in the recent Census. He hypothesized that something connected to the increase in home ownership, such as a larger affluent population, was propelling the increase in car ownership.
The higher car ownership rate also has important implications for parking policy. With the city's population on the rise and the share who own cars also increasing, there are many more cars in need of storage than a decade ago. The increasingly desperate attempts to squeeze more on-street parking spaces out of the city's fixed supply of curb space may make more sense in the light of those numbers, for example. The increased car ownership rate could also reflect the Bloomberg administration's policy of enabling large amounts of off-street parking to be built throughout the city (though the Department of City Planning would probably cite rising car ownership to justify that same policy).